Bio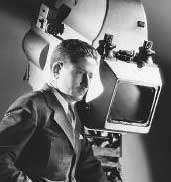 William H. Daniels was a master of black & white cinematography. He gained fame for being the personal lensman to Greta Garbo between 1926 and 1939.
In the next few years, Daniels became the master of his craft and collected four Academy Award nominations. He won his only Oscar in 1949 for the classic film noir The Naked City (1948).
His filmography consists of classics such as Anna Karenina (1935), The Shop Around the Corner (1940), Cat on a Hot Tin Roof (1958), and Ocean's Eleven (1960).
William H. Daniels was celebrated amongst his peers for his ground breaking techniques. Author Jim Bishop described the industry awe of Daniels style in his biography of film producer Mark Hellinger:
"In the old silent days, Daniels had been the best of them all. His camera work was so close to art that producers and directors and cameramen used to sit in private projection rooms, not to judge a picture, but to see what new tricks of lighting and effects Daniels had achieved. The industry acknowledged that Daniels' work was so fine that other cameramen were never censured for shamelessly stealing it".
In his later years, Daniels kept working in film and he served as the President of the American Society of Cinematographers from 1961 to 1963.